Game Room Headquarters for the Carolinas - Over 50 Years of Combined Experience!
American Billiards is the Nations Finest Billiard and Gaming Headquarters.
We offer new and antique pool tables, gaming furniture, bars and barstools, Pool Table Lighting, cues and other Gaming Accessories.
Here are some of the services our company offers:
Delivery and set-up of pool tables and gaming furniture, etc. throughout the SouthEast and Mid-Atlantic. We level slate table surfaces to 4/1000 inch.
Recovering of billiard tables with the finest wool, or wool + nylon cloth at competitive prices
Replacement of billiard rail cushions (either pool or snooker) to original specifications
Manufacture, repair or replacement of any part in practically any billiard table ever made. We have a vast array of old and new table parts.
Relocation of tables - within the room, to another room, to another local location, out of town, or preparation for shipping to another state. We take down, crate and package all table parts for moves out of town.
Refinishing of the surface of any pool table rail, apron, frame or leg. It will look as good as new!
All of our table products come with long-term or lifetime warrantee.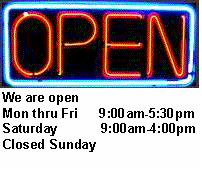 (800 601-5389 or (704) 333-0041